PETA: Still Wasteful An Ocean Away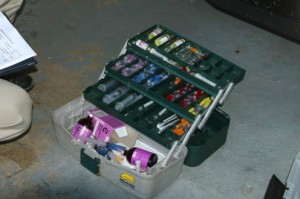 As we approach the end of 2016, charities across America will be passing the hat. As usual, people should do their homework and make sure they give to a group that will use their money as intended. That means cross the Humane Society of the United States (doesn't run a single pet shelter) and PETA (wastes money on juvenile street theater) off your list if you're a discerning donor.
It turns out things aren't much better overseas. According to PETA Germany's financials—viewable here if you sprechen some Deutsch—almost half the group's donations are spent on staff salaries. Most of the remainder is spent on PR. And not a dime from these financials appears to go towards feeding a cat, dog, or any other animal, with other expenses being for legal work, rent, depreciation, and travel.
Perhaps it's for the better that PETA doesn't appear to run any animal centers in Germany. PETA does run an animal shelter here in the US at its Virginia headquarters, but the food it gives to pets may consist of their last meal. According to a filing PETA made with the state, in 2015 it killed about 1,500 animals at its headquarters and had an adoption rate of just 3%.
If you want to send some holiday cheer to needy four-legged friends, try your local shelter or rescue. They'll thank you a lot more than the grim reapers at PETA.
PETA has killed tens of thousands of animals since 1998 and we're making sure the whole world knows. Have a tip or something else we should know? Get in touch on our
contact page
.