Animal Activists Convicted in Livestock Theft, Rejected by Iowa Authorities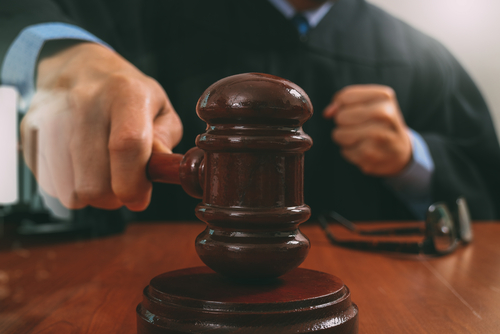 Usually, referring to animal liberation activists as a "gang" may seem a bit far-fetched. But in the case of Direct Action Everywhere it seems accurate. Members of DxE all wear the same blue shirts–like a gang. The organization's modus operandi intimidates others–like a gang. And if you oppose them, they'll come after you–like a gang. 
So who is the unlucky person who's earned DxE's ire? Iowa State Senator Ken Rozenboom.
When he isn't serving his district in the state legislature, where he has been since 2013, Rozenboom works as a farmer. The Senator, like many, understands that animal liberation activists are a hostile threat to agriculture. Last year Mr. Rozenboom introduced a bill that would impede activists' ability to break into farms. 
But DxE didn't like that very much. Aside from grotesque demonstrations and bombarding politicians, the organization likes to make scenes by breaking into farms and sometimes stealing animals. The latter is exactly what they did to Sen. Rozenbaum. In late April, DxE broke into a pig facility owned by Rozenboom and leased out to a third party. 
DxE apparently held onto the footage for around 9 months before reporting it to the police and publicly smearing Rozenboom. 
Rozenboom was vindicated when a joint investigation by the county sheriff and the Iowa Department of Agriculture found there was no evidence of animal abuse. Senator Rozenboom plans to press charges against the activists to the fullest extent of the law. And rightly so. Wouldn't you if someone who wants to harm your livelihood trespassed onto your property?
Which brings us to part two. This week, DxE activists in Australia went on trial for allegedly breaking into a farm and stealing a dairy calf. They were found guilty, but one brazenly vowed to continue his actions after he was spared jail time. (Not the brightest bulb in the box, apparently.)
DxE leaders in the US are also facing criminal trials in several states that are quickly approaching. Hopefully the courts here will send a message if they're convicted: Trespassing and stealing are crimes, no matter how sanctimonious you are. 
PETA has killed tens of thousands of animals since 1998 and we're making sure the whole world knows. Have a tip or something else we should know? Get in touch on our
contact page
.