PETA's Lame Defense
Is PETA euthanizing perfectly adoptable dogs and cats?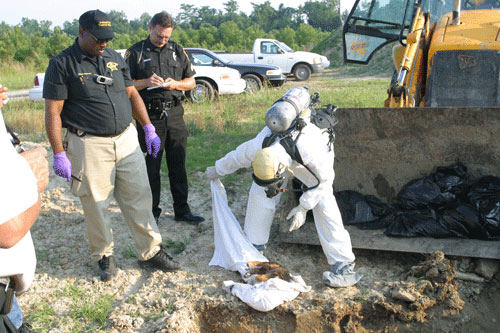 Since PETAKillsAnimals.com debuted in 2005, people have frequently asked PETA why it kills so many animals. PETA dubiously claims it does not run a "traditional animal shelter" and that it puts down animals that are too sick or injured to carry on. There are good reasons to believe this claim is inaccurate.
In November 2014, WAVY-TV reported that PETA employees had allegedly taken a family's Chihuahua without cause in broad daylight from the family's home. A surveillance video showed a van branded with the PETA logo pull up in the driveway followed by a worker seizing the dog and driving off. Wilbur Cerate, the dog's owner, said that PETA employees later returned to his home with a fruit basket and news that the dog had been killed. The Accomack County Sheriff charged the employees with larceny. PETA refused comment to WAVY despite numerous requests.
In 2007, two PETA employees were tried for animal cruelty and littering in North Carolina after they were caught in a late night stakeout dumping the bodies of dead dogs and cats in a dumpster. Evidence presented during the trial showed that PETA employees killed animals they considered "adorable" and "perfect." Likewise, witnesses at the trial testified that PETA told them they "shouldn't have a problem at all finding homes" for dogs left in their care. Other North Carolina shelter personnel testified that they were under the impression PETA would find homes for the animals they handed over to PETA. These impressions were incorrect. PETA picked up dogs and cats from animal shelters in North Carolina and killed them before they even left the state. Beyond the evidence presented at the trial, PETA has never backed up its claim with any evidence to suggest that it only takes in injured or otherwise unadoptable dogs and cats. See images of the dogs PETA put down without giving them a chance at life.
View Images (warning: graphic)
PETA has killed tens of thousands of animals since 1998 and we're making sure the whole world knows. Have a tip or something else we should know? Get in touch on our
contact page
.